Albuquerque Window Shutters
By Total Blinds & Window Tint
The tradition of shutters has long been a staple in Albuquerque homes. The classic look, the sleek styling, the clean lines…all of these characteristics combine to present the sophisticated charm of shutters. Easy to maintain and simple to function, while adding dramatic style to your home, shutters are the perfect choice. From the innovation of hybrid and materials, to the classic look of hardwoods, you are guaranteed shutters of durability and strength for long-lasting enjoyment.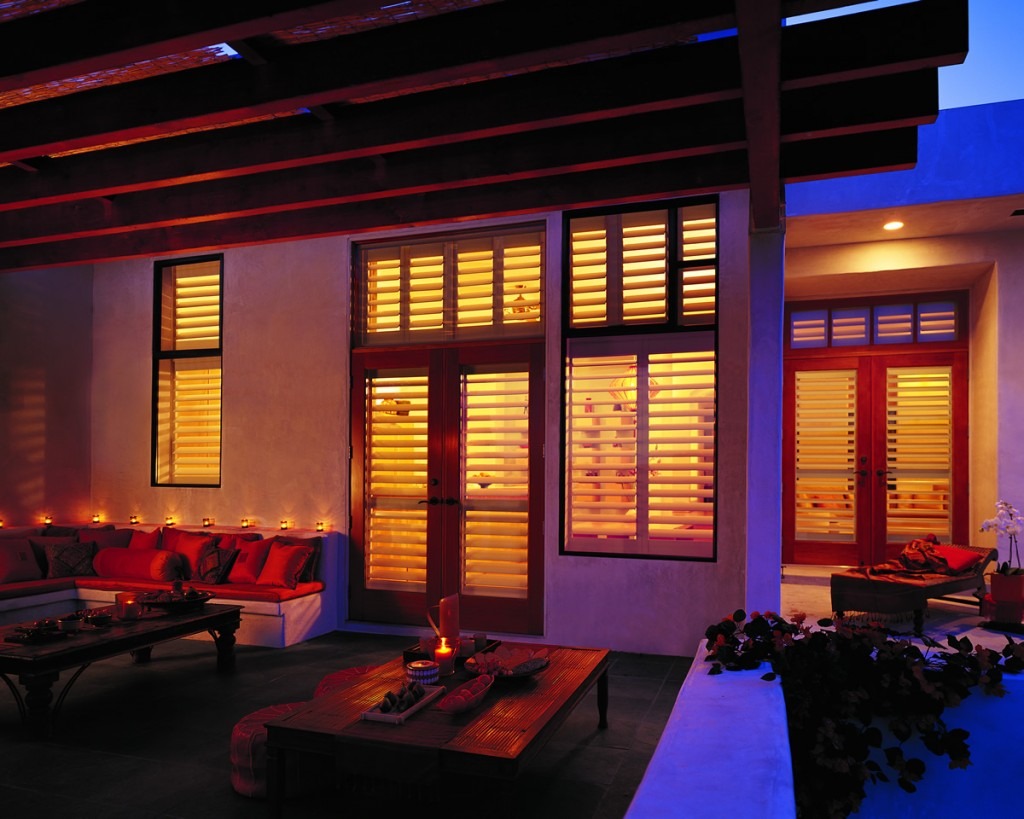 Composite
Composite Shutters bring the unique classic, refined look of shutters to rooms where a particularly durable solution is needed. Composite Shutters are designed not to warp, fade, crack or peel. Built to withstand the rigors of a busy household, they are perfect for high-humidity areas such as kitchens, laundry rooms and bathrooms.
Wood Shutters
The simple elegance of rich, hardwood shutters gives a lift to any room. Now, the maximum strength and durability of our hardwood shutters makes them a wise investment in many ways They feature amazing dovetail joinery and a vast selection of frame choices, specialty shapes, and louver sizes – and more than 100 paint and stain finishes, as well as custom colors.
Our house has a bunch of west facing windows. With 2 air conditioners running almost non stop we couldn't get the house below 82 degrees in the living room. After They tinted it we are running A/C much less and room is a comfortable 68 degrees! Worth every penny, THANK YOU All Around Window Tinting
I got 3 quotes and these guys had the best pricing for the same brand tint as the other company's had. I experienced excellent service and I absolutely love the results! Im running my A/c much less, I know my electric bill is going to be lower than normal. Love it love it love it! Plus I can actually watch tv during the day, my furniture is protected from the sun. Excellent purchase. Wish I did it sooner.
My nail salon is much better now for customer. Not so bright and my product does not get sun damage any more. All around tinting is the best! Thank you
Very professional, great service. My windows look beautiful now and it's much more comfortable to watch tv without glare. I recommend this for everyone.
Santo Domingo Fire House. Windows look great! Can't believe how much heat the tint blocks. Thank you All Around Window Tinting. Huge difference
Wanted to block the sun from cooking our sound system, and enhance the look of our spot. Windows look awesome! Thanks All Around!
The best money I ever Spent! The staff here was so nice to deal with. They tinted my sun porch windows near the pool, bedroom and sliding door. What a difference it made. It protected us from so much of the sun. They also did my Kia Sadona car and I love it. It is really a necessity in NM and I am so glad I chose All Around Window Tinting to do the job. Never a problem. Great job, well done.