Albuquerque Window Shades
By Total Blinds & Window Tint
Window shades not only add a level of style to your home, they offer you the benefits of privacy and light control for increased UV protection, energy efficiency and ambiance. Enjoying your beautiful view, while providing you levels of protection and comfort, window shades will complement your home's unique decor. If you're looking for the experts in Albuquerque for Window Shades, you have come to right place.
Cellular
Cellular Shades – Energy-efficient shades with style and impact
Cellular Shades insulate windows to keep rooms warmer in the winter and cooler in the summer. Choose from different opacity levels to suit the need of your room as well as different pleat sizes that compliment your home or office., On trend fabrics and colors are available from all of our manufacturers to help complete your design style.
Soft Shadings
It's not a shade and it's not a sheer; yet it raises, lowers and offers an almost endless variety of light control and viewing options. Go from absolute privacy to softly filtered light or full on sunlight in just a matter of seconds. These transitions of light are created with dual layers of horizontal fabric segments alternating between sheer and semi-opaque or opaque fabric.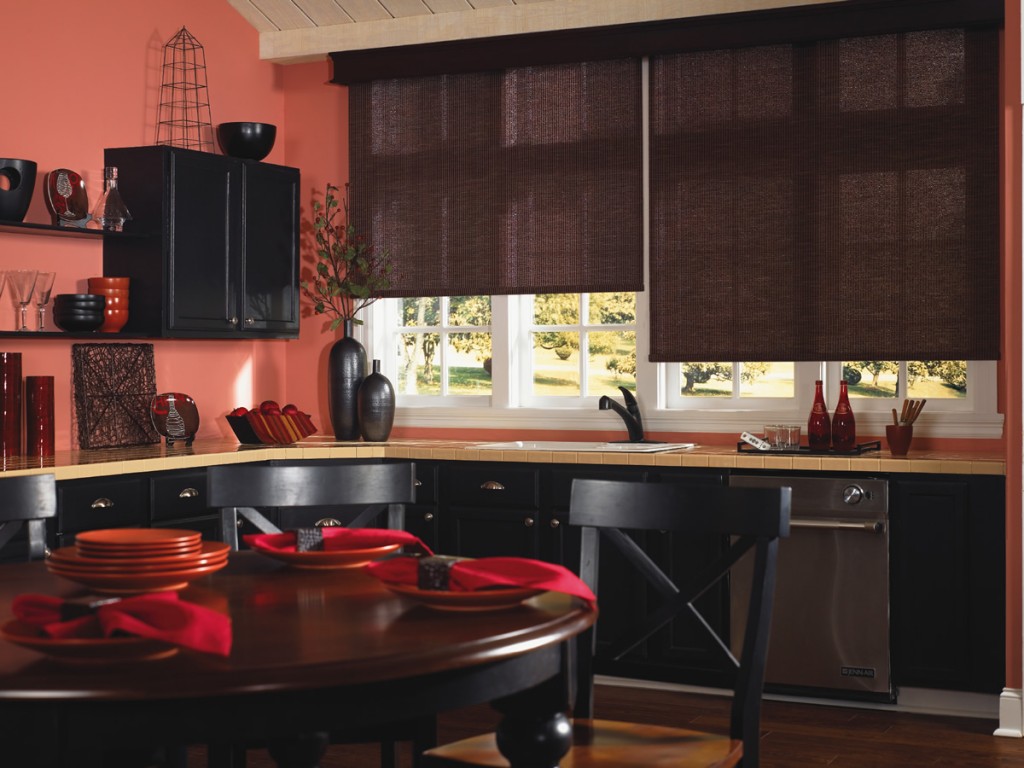 Roller and Solar Roller
Roller Shades are easy to operate, affordable and available in a broad selection of colors and fabrics, including jacquards, stripes and woven textures. Customize light and privacy levels by choosing from sheer, light-filtering, room-darkening and blackout fabrics. Solar Shades are an ideal choice for anyone wishing to maintain an exterior view while keeping heat out and coolness within.
Roman
Roman Shades a clean, crisp look, with the added benefit of enhanced child safety. Offered in semi-sheer, translucent and room-darkening fabrics, the two styles and three fold sizes help you create warm, inviting, beautiful windows.
Woven Wood
Crafted from natural woods, reeds, bamboo and grasses, our Woven Wood Shades are attractive lowered, or when raised to form even, overlapping folds. Decorative edge banding and style options for valances let you create tasteful, custom window fashions with ease.
Pleated
Liven up your space with bold, modern colors and patterns that range from orange to blue to every color in between. Either way, these pleated shades add a lot of character. Pleated Shades add depth and structure to traditional shades through evenly spaced, crisp folds of fabric. Available in many stunning textiles, from sheer and light-filtering to opaque. Tailor these shades to your preference for privacy and light control.
Our house has a bunch of west facing windows. With 2 air conditioners running almost non stop we couldn't get the house below 82 degrees in the living room. After They tinted it we are running A/C much less and room is a comfortable 68 degrees! Worth every penny, THANK YOU All Around Window Tinting
I got 3 quotes and these guys had the best pricing for the same brand tint as the other company's had. I experienced excellent service and I absolutely love the results! Im running my A/c much less, I know my electric bill is going to be lower than normal. Love it love it love it! Plus I can actually watch tv during the day, my furniture is protected from the sun. Excellent purchase. Wish I did it sooner.
My nail salon is much better now for customer. Not so bright and my product does not get sun damage any more. All around tinting is the best! Thank you
Very professional, great service. My windows look beautiful now and it's much more comfortable to watch tv without glare. I recommend this for everyone.
Santo Domingo Fire House. Windows look great! Can't believe how much heat the tint blocks. Thank you All Around Window Tinting. Huge difference
Wanted to block the sun from cooking our sound system, and enhance the look of our spot. Windows look awesome! Thanks All Around!
The best money I ever Spent! The staff here was so nice to deal with. They tinted my sun porch windows near the pool, bedroom and sliding door. What a difference it made. It protected us from so much of the sun. They also did my Kia Sadona car and I love it. It is really a necessity in NM and I am so glad I chose All Around Window Tinting to do the job. Never a problem. Great job, well done.